Get the mortgage financing solution you need without the stress

We're here to help you find the best rates and

financing solutions no matter what type of credit

or mortgage history
You have more financing options than you think.
Curious about how we can tailor a perfect solution for your current and future needs?
You're in good hands with Canadian Tailored
Mortgage Solutions
At CTMS, our mortgage professionals work hard to find financing
solutions for both residential and commercial properties that fit your
needs. You can count on us because our licensed professionals will
always put you first by tailoring each loan according to what's best
suited just for you!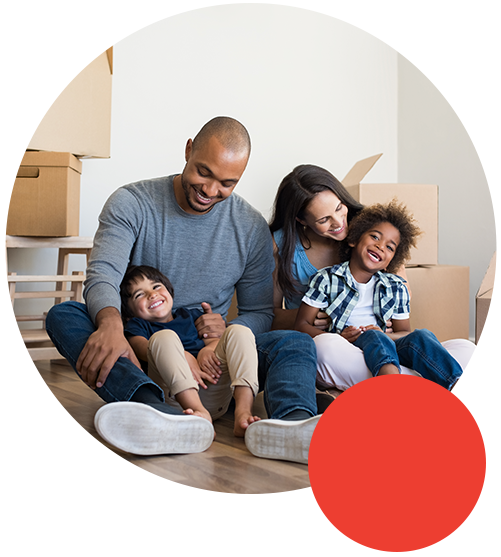 Expert advice you can trust
We know that one size does not fit all. Most banks and lenders can't provide you with the full range of options available to make an informed decision, but CTMS has a team that specializes in providing tailored solutions so we'll help guide your choices based on what's best for you.
Steve Bryan and his team are AMAZING! Steve has been my mortgage broker for well over a decade and he has done a great job at getting me the best rates. Buying a home could be a stressful process but with his guidance and experience, I felt comfortable and prepared every time I purchased a property. He is honest, knowledgeable, diligent, thorough and professional. I trust him with all of my mortgage financing needs and I highly recommend him to anyone looking for a mortgage. Thank you Canadian Tailored Mortgage Solutions for all your hard work and care!
Ruth-Ann S.
Your one stop shop for all mortgage
financing needs
We help people like you get the right mortgage for their needs. We do this
with our one-stop shop of services, expert consultation, and negotiation on
behalf of clients to ensure they are getting a rate that is best suited just for
them; we take care of all aspects from start through finish so there's no need
to stress!
As a first time home buyer with a unique situation, I thought the process of getting financing would be difficult and stressful, but working with Steve and his team at Canadian Tailored Mortgage Solutions gave me peace of mind. A knowledgeable team who were honest and detailed about the process and found me an excellent mortgage rate! They are a pleasure to work with and I will definitely use their services in the future.
Alex K
We help you get mortgage financing when
the banks say no
CTMS offers a wide range of financing solutions for all types and degrees of
credit requirements. We work with clients who have good or bad credit
ratings, giving them the right deal that fits their unique needs!
This company is a great company, they are very transparent and honest. I was unable to use a AA bank at the time of closing my mortgage, and this brokerage company found me a credible lender willing and ready to go. The interest rate was high, however that was communicated to me. I was happy to be able to close, and deal with transferring over my account to a AA bank, once I was able to clear up my credit to qualify to a much less interest rate. This office was very professional, very quick to get a hold of, and made sure, exactly what you asked for got done! For me this company gets a 5 start for honesty, efficiency, punctuality.
Teena R.
Pre-qualify for a mortgage today!
How does your interest rate compare to the average? What are some of those factors that determine it, like credit scores and home equity.
There's no cost or obligation involved in figuring out what you're qualified for. Get pre-approved and know your rate.
Services Offered by Canadian Tailored Mortgage Solutions